Your education
needs are evolving.
So is DDSEP.
Whether you're preparing for an ABIM exam or updating your knowledge so you can deliver the best patient care, you can rely on DDSEP Plus to help you achieve your educational goals.
Order now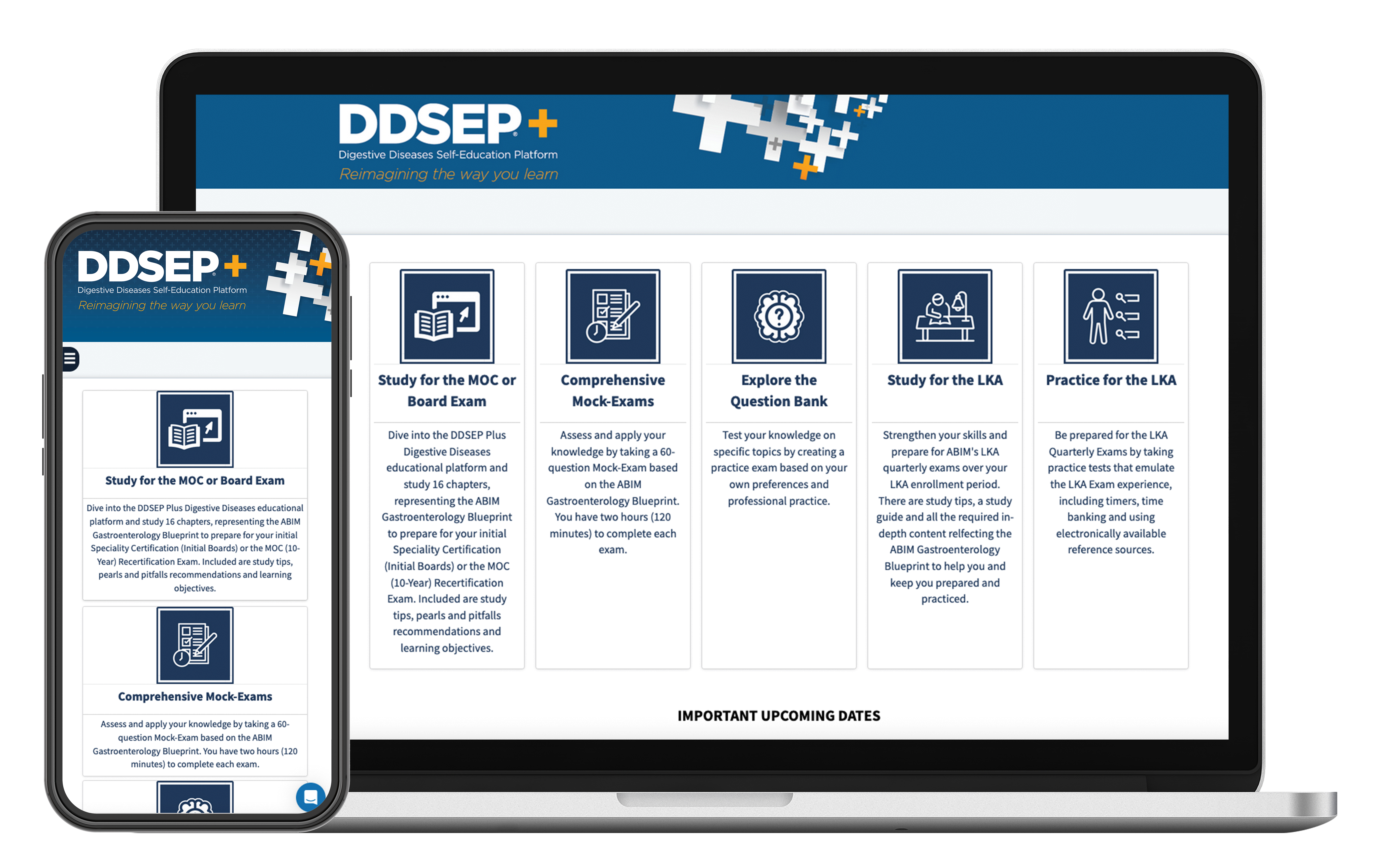 Pricing
DDSEP Plus is a subscription-based platform with regular content updates. Save on individual subscriptions with auto-renewal or a multi-year subscription or on bulk subscription orders of more than three subscriptions. DDSEP Plus subscribers may also purchase a printed companion book from within the DDSEP Plus platform.
1-Year subscription AGA Member: $775
AGA Member Trainee: $395
Nonmember: $1,250
Popular
1-Year subscription
with auto-renewal*

(Save 25% after first year)
AGA member: $580
AGA member trainee: $295
Nonmember: $940
*When you select auto-renewal, your DDSEP Plus subscription will automatically renew on an annual basis at a reduced rate. You can cancel your auto-renewal at any time.
3-Year subscription


(Save 25%)
AGA Member: $1,740
AGA Member Trainee: $885
Nonmember: $2,820